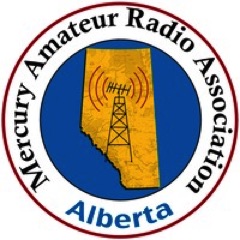 Mercury Amateur Radio Assoc. (Alberta)
MARA Meetings
Annual Meeting
An annual general meeting is normally held in the spring of each year. In 2023, this meeting was held virtually (by Zoom) on Saturday, March 25th at 9 am MST. Please contact MARA (using the e-mail shown at right) for a copy of the minutes of the meeting.
Board Meetings
The Mercury Alberta Board meetings are scheduled for the first Monday of each month at 9:00 pm Mountain Time. They are normally held on-line; send an e-mail (see right) for the current link.
The next Board meeting is October 2, 2023.
How To Contact Us
Send an e-mail to:
mercury.alberta@gmail.com